If you've been trying to stop getting bed bugs for years, it's understandable you might be a little worried about what new products will do to your body. Sure, scented products are probably the easiest for pests to detect and stay away from. However, they might not be the most effective.
If you have to use scented products, the right ones can help you keep away bugs and keep you healthy.
This article will highlight the best scents that not only keep away bed bugs but are also safe for you.
Tea tree oil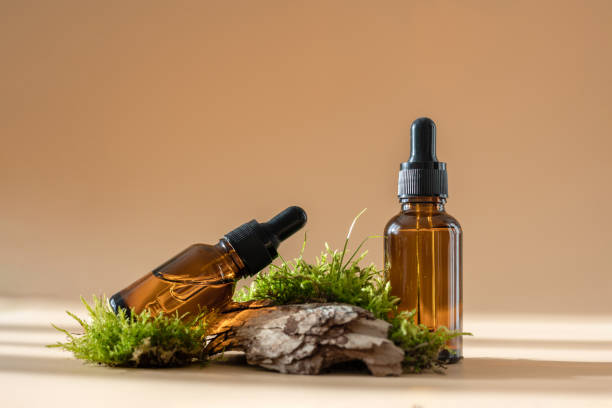 Tea tree oil is a derivative of the plant Melaleuca alternifolia, which originates from native Australia. Tea tree oil is a crucial antifungal, antibacterial, and antiviral component of substances used in treating insect bites and acne. However, when in contact with bed bugs, their undiluted form will get through their outer skeleton and suffocate them due to the chemical substance known as monoterpenoids. As a result, whenever bed bugs come in contact with tea tree oil, they are often repelled by the scent or areas sprayed with the oil.
Garlic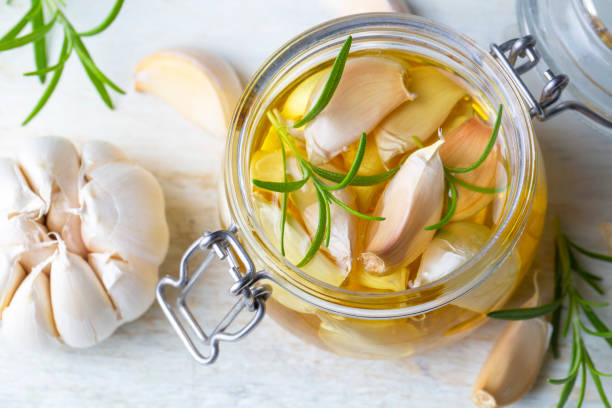 Use of garlic is one of the oldest natural repellents for bed bugs, in as much as this herb serves as a powerful ingredient in our food and has numerous medicinal values. But unfortunately, as much as it preserves our health, it could tamper with the health and lifestyle of many insects like bed bugs. In our previous post, we mentioned that sulphur is one of the old methods used to kill bed bugs. According to a study, garlic contains about 33 sulphur compounds, including Allicin. This component effectively repels bed bugs; they keep away from such areas whenever they sense the odour.
Lavender oil
lavender oil is one of the most commonly used oils for skin care. It has anti-inflammatory properties to help heal minor burns or bites from bed bugs. This essential oil contains a Linalool component, giving it a unique aromatic fragrance. As crucial as this component may be, it serves as a threat to bed bugs because the component interferes with their neurotransmitter (an essential element in their nervous structure); bedbugs are always far from areas sprayed with lavender oil. A study has also shown that a mixture of carrier oil such as almond and lavender oil is very effective in repelling bed bugs.
Alcohol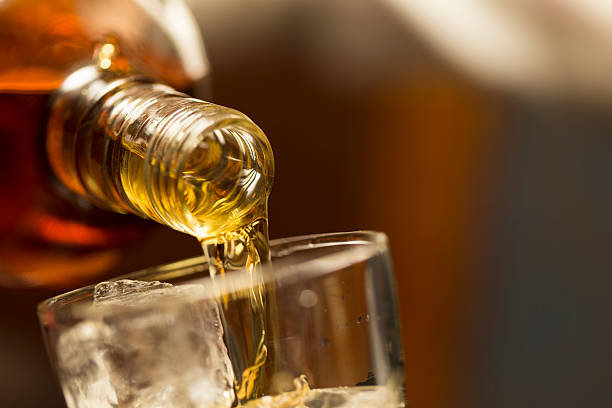 Alcohol is one of the intoxicating constituents of beer, spirit, wine, and other drinks. However, besides its importance in beverages, alcohol also plays a vital role in repelling or killing insects, particularly bedbugs. It serves this purpose because it is a drying agent; as such, when an insect comes in contact with alcohol or when bed bugs are dabbed with alcohol, the alcohol evaporates gradually by absorbing the heat from the bed bugs, thus; drying them off due to alcohol unaccommodating actions to bed bugs. Therefore, this creepy pest will always want to stay away from areas that smell alcohol or ethanol.
Peppermint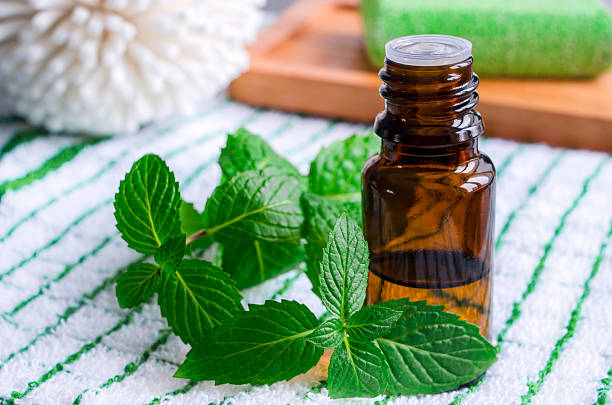 Peppermint is formed from two mint species: water mint and spearmint. Its origins can be traced back to Europe and the Middle East. This essential oil from this plant contains an active repellent constituent called menthol. Bed bugs cannot stand the odour of the menthol constituent of peppermint, and when they come in contact with this oil, they can be killed.
Cedar oil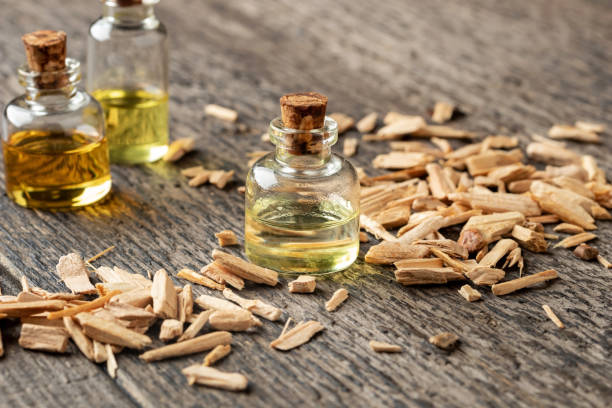 While peppermint is always great for pests, it can also be expensive. That's why people have been using cedar to keep bed bugs away. The compound Octopamine contained in cedar oil can kill bed bugs. The odour from this oil is also capable of interfering with bed bugs' pheromones, and as such, it can disrupt their interaction. As a result of these actions, the smell of cedar also helps keep bugs away from your home.
Lemon or Citrus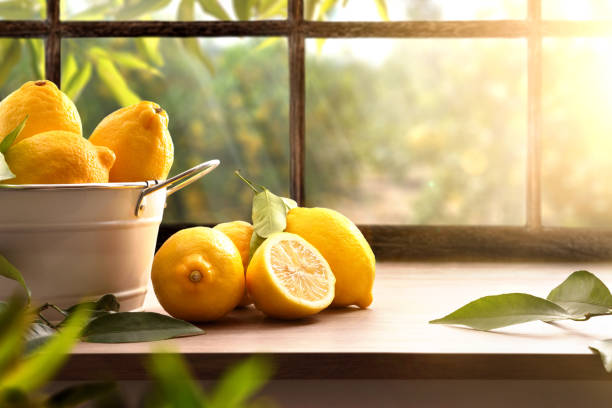 Lemon and citrus have been proven effective in repelling insects like bed bugs. It contains D-limonene (the primary compound responsible for its insecticidal action). Modern pesticides now contain lemon extract as a result of their role. Bed bugs are not left out, as they can't resist the harsh constituents of lemon and citric juice. They often feel threatened when they perceive the lemon odour or are close to this substance.
Neem oil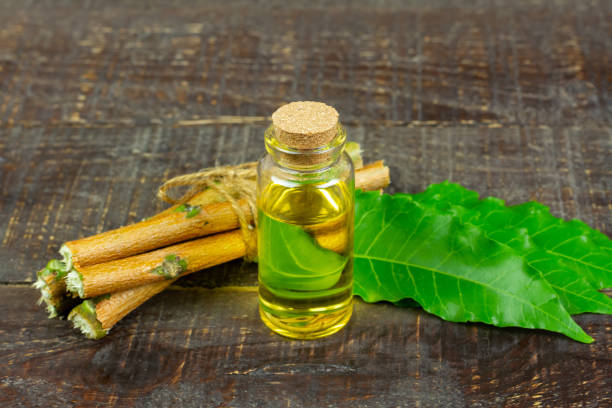 The Indian neem trees produce neem oil. It is often used in vegetable gardens to kill pests and fungi. It also serves as an essential threat to household pests like bed bugs. The compound azadirachtin is responsible for its pesticidal act. Even though this oil's odour and action may not effectively kill bed bugs. But at least it repels them efficiently.
Vicks vapoRub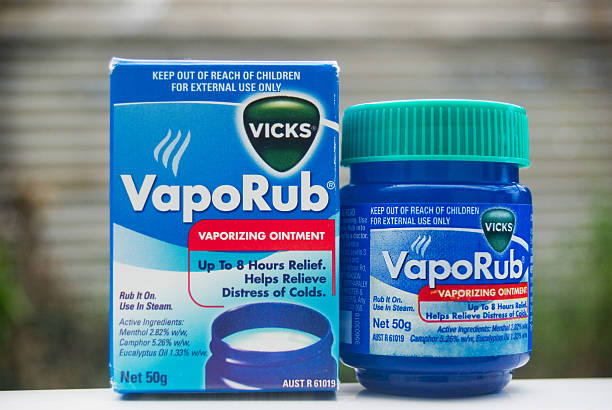 This vaporizing ointment contains menthol, which is also found in peppermint. As this compound vaporizes, it releases mentholated odour, a very active repellent for bed bugs.
FAQs
How long do bed bugs survive?
These creepy creatures never go extinct; they have hundreds of eggs to ensure their continuity. However, a typical bed bug can survive for about 2 years and can even survive for weeks without food (blood).
Where can I find bed bugs?
You can find bed bugs in cracks in your furniture (chair, table, bed, etc.). Get rid of those cracks, make use of pesticides, and stay safe and healthy.
How do you find bed bugs dwelling?
Once you can spot a bug, it may be challenging to trace it back to their dwellings as they crawl very fast and disappear from your sight before you know it, especially when they detect a threat. However, you can look for signs like dark spots or blood stains on beddings and eggs, and you may decide to check for cracks on your walls.
To know more about hidden sites of bed bugs, check out our previous posts.
Is it challenging to keep bedbugs away?
Yes, bedbugs are tough to control. But, unlike cockroaches, they hide in dark places, especially corners, between the mattress, box springs, and under-bed frames. This is where you can find them when you search under the bed and in the seams of the mattress.